Our 2017 Bonsai Show
Our show was again held at the Botanical Gardens. It was held on June 3rd & 4th. The Botanical Gardens provide a convenient and logical place for our Western New York show and a natural compliment to our love of trees.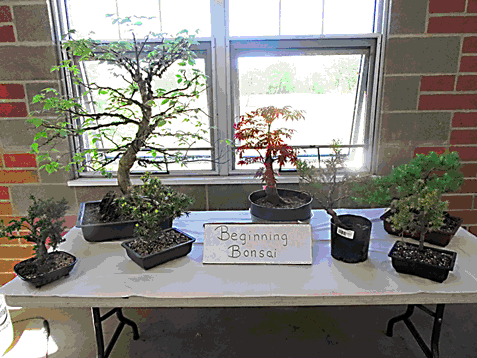 This year we had a very nice display of Pre-Bonsai.
There was a demo each day conducted by Bob Maxwell & Paul Pirson. In addition, a sales area provided the opportunity to purchase bonsai, starter material, pots, stands, tools, soil and more. We also raffled off a beautiful bonsai.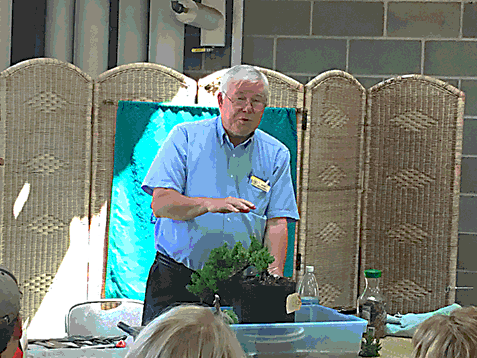 Bob Maxwell during his demo & lecture on Saturday.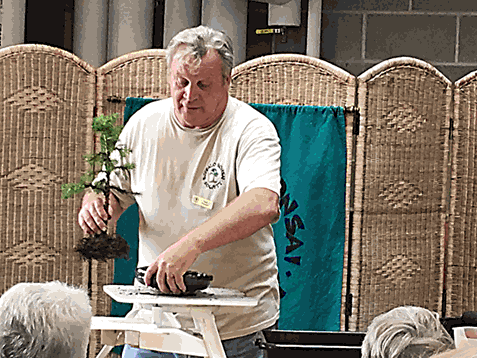 Paul Pearson during his demo & lecture on Sunday.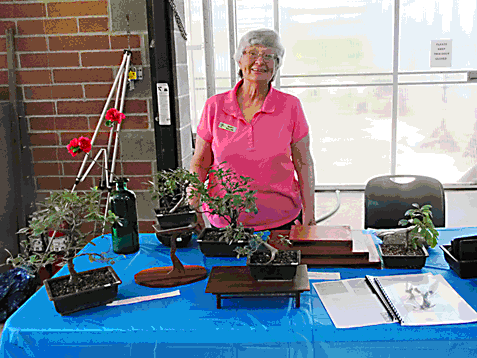 Mary Miller working our sales area. Almost all of the items that were submitted for sale were gone by Sunday!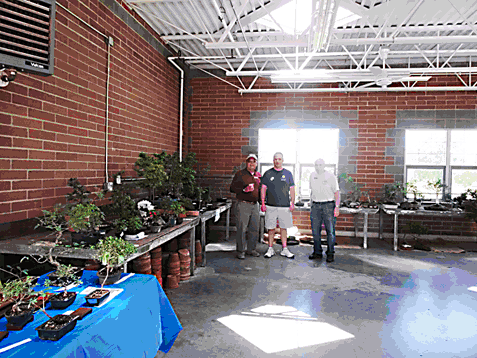 Some of our members in our sales area. We had one of the largest selections of bonsai & pre-bonsai that were offered for sale that we have ever had! In part, it was due to the generous contribution of Bob Taylor's bonsai collection by his wife after his recent passing.